The Travel Case Set
Our bestselling travel icon, upgraded. 100% Argentinian leather. 100% sustainable.
From Our Community
Since its debut, our Travel Case Set has been an integral part of many of our customers' lives, streamlining organization while elevating travels and outings all at the same time.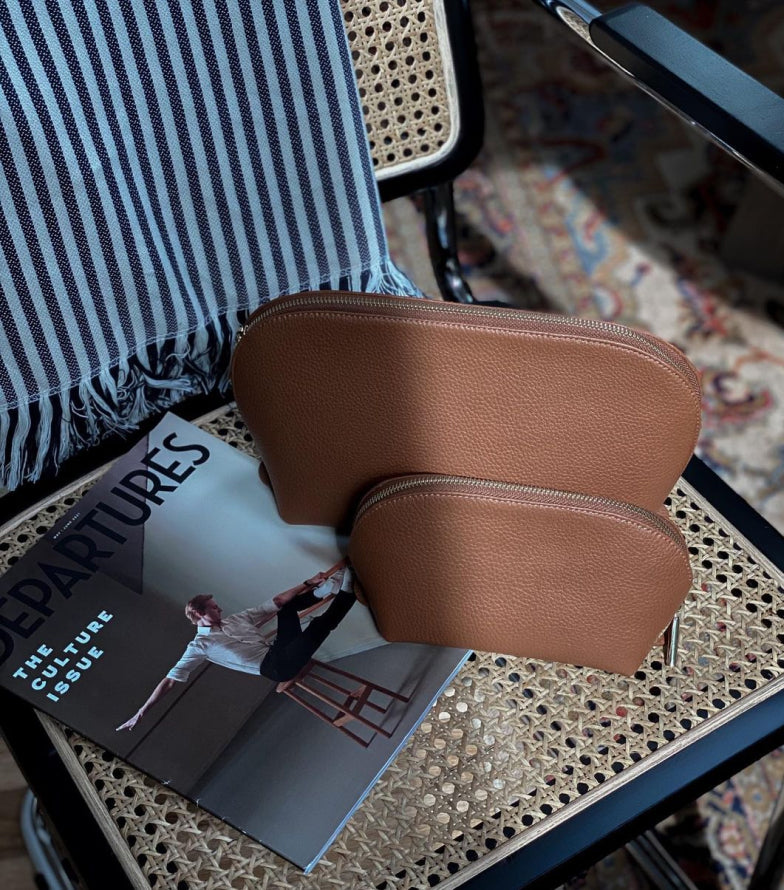 "The gorgeous Cuyana travel cases are beautiful. I've stopped counting the years I've had them for. —Nitisha D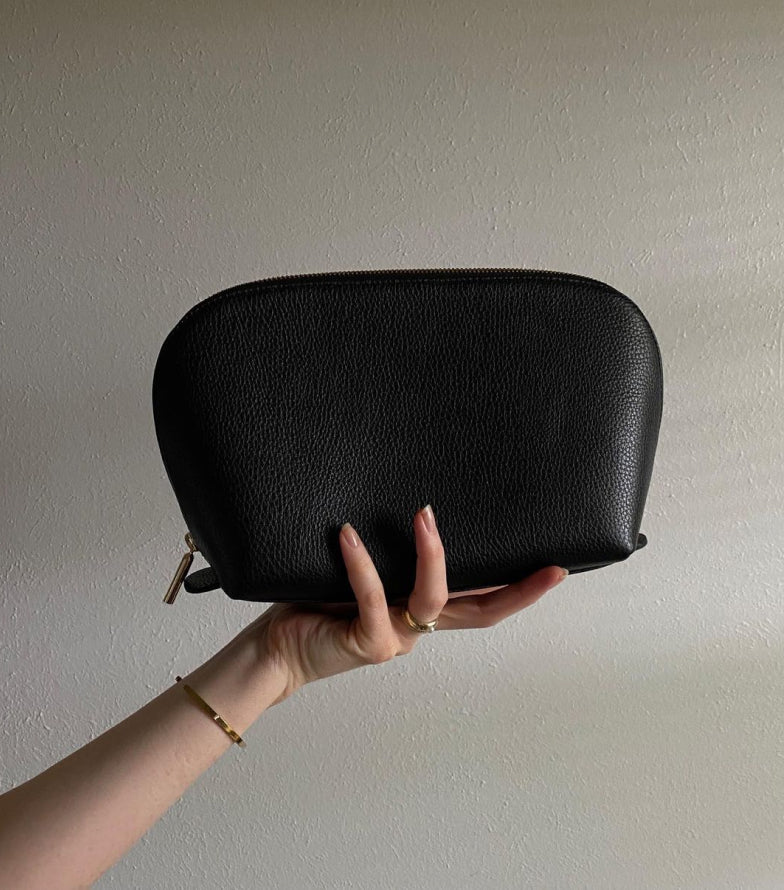 "They come in tons of colors, are amazing quality, and fit EVERYTHING" —Molly F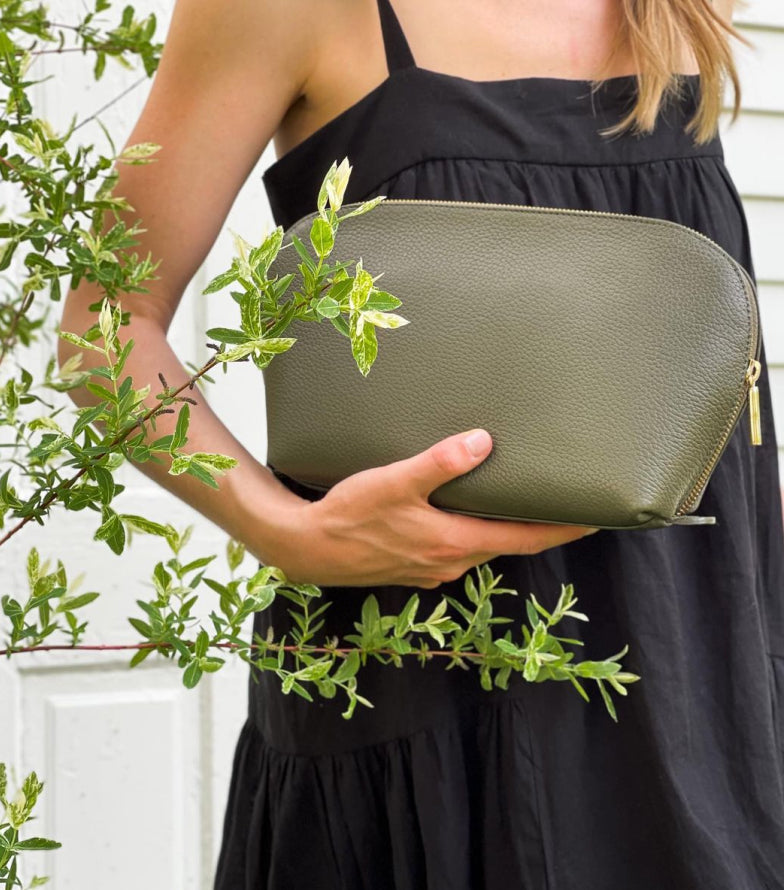 "The classic compartments keep my products in place at home and on the go, maintaining organization while still remaining elevated and personal." —Megan S
"I absolutely love my travel case set. I take it on every trip with me to transport my toiletries or to use as a clutch. When I'm not on the move I use it for additional storage in my vanity. The olive color way is perfection!" —Ashley B
"Wonderful! The set has traveled the world with me. It is a chameleon, holding toiletries, cosmetics, cords, and the smaller one can be used as an evening clutch. The larger one can be used as a tote organizer. So much functionality in one set!" —Joi H
"I love it! The smaller case is perfect for my work bag and the big case is great for travel (weekend or week long trips)" —Hillary B
"The travel set allows me to hold all those items I keep dear completely organized. The case set is timeless." —Patricia F
"I always fly with my travel case set. I fell in love with Cuyana when I lived in NY years ago. To this day, when I visit NY I try to stop by the Nolita store to get myself a little treat." —Irene MB
"Amazing! I love how clean and simple they are. I like that I can store them away zipped together and then separate them - one for skin care and one for makeup. They are the perfect size for all my products. Easy to wipe. Superb quality. What more could you want! Also love the color options" —Kallie K
Our Bestseller Since 2013
Argentinian Craftsmanship
We work alongside a small, family-owned business in Argentina to handcraft our iconic design. Each set takes up to 8 hours to cut and assemble by leather craftsmen and craftswomen who have become dear members of our community.
100% Sustainable
LWG-certified, this piece is made with a process that ensures the leather is tanned responsibly against measures like traceability, resource consumption, and effluent treatment.
In your wardrobe and out of landfills.
We created Leather Care Products—our Leather Spot Cleaner and Conditioner—to ensure your Travel Case Set stays fresh. Our role does not end once you purchase your Travel Case Set. Rather, we are here to help your product last as long as possible with an array of leather care services.
The Mini Travel Case
A petite sibling of our iconic set and an ideal piece to keep your small essentials—lipsticks, jewelry, and more—in an elegant order.
Shop the Mini Travel Case