Lean Closet
Established in 2013, our Lean Closet program is dedicated to giving products a second life all while making it easy for you to achieve a fewer, better closet. Through two initiatives, our partnership with ThredUP and our own Cuyana Revive platform, we provide multiple ways for you to give every item in your closet a second life. Together, the Lean Closet program is a key part of our sustainability mission to keep products in your wardrobe and out of landfill.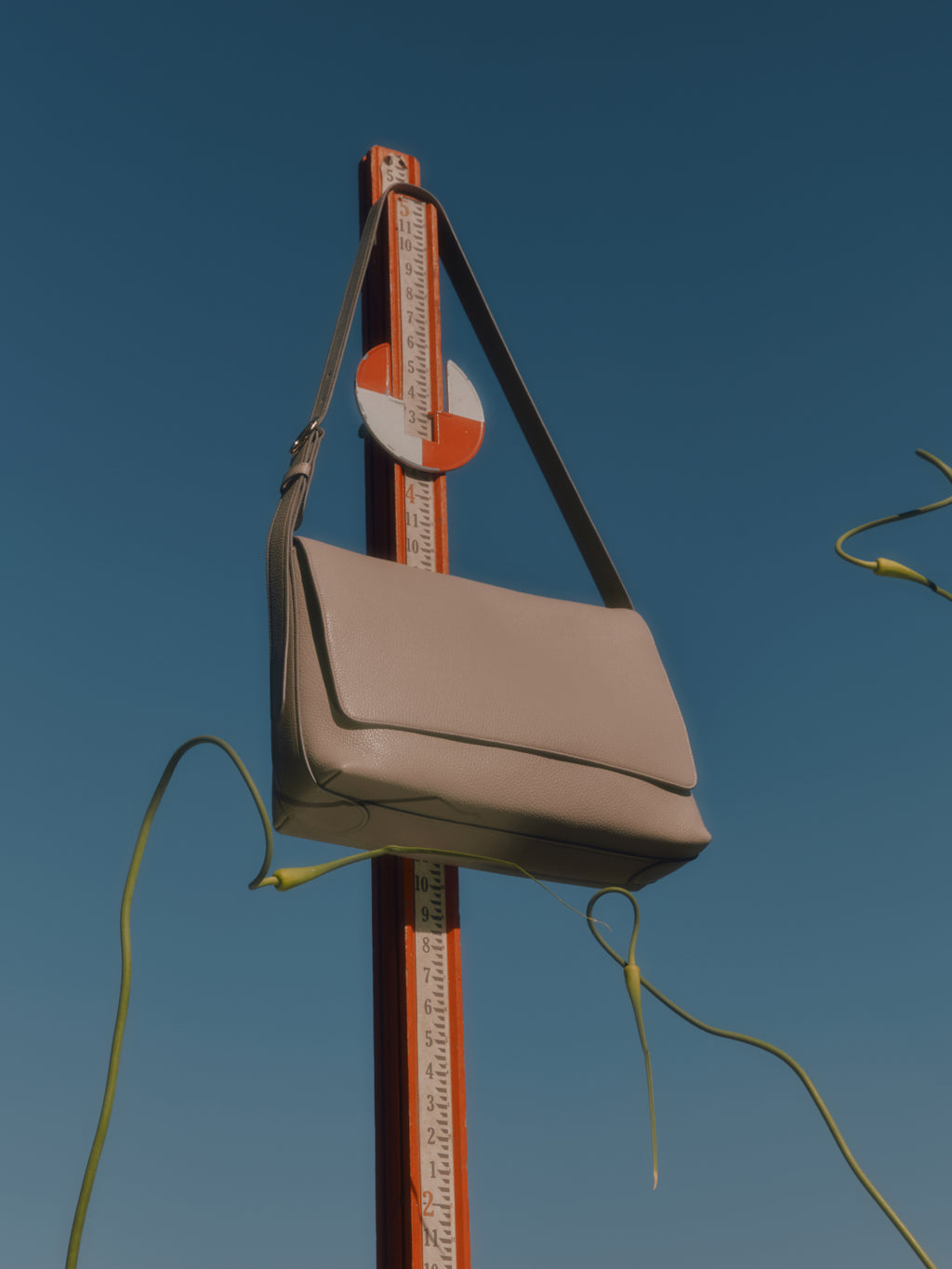 Cuyana Revive
For your preloved Cuyana items.
Revive is a space to give your preloved Cuyana products a second life through your choice of resale or donation. While Revive is currently only accepting bags and small leather goods for resale, we are welcoming donations from the entire Cuyana collection. When you donate via Cuyana Revive, your donations will be used to directly stock a Cuyana Lean Closet "store" at H.E.A.R.T., where women starting a new life after abuse are able to 'shop' items free of charge.
1. Identify Your Item
We make it easy: whether you're selling or donating, first identify your item from the Cuyana product catalog. If you're choosing to sell, your item will be listed with just a few clicks.
2. Drop it in the Mail
We will provide you with a pre-paid USPS shipping label via email. If donating, you'll get your label immediately. If selling, you'll get the label when the item sells. Say bon voyage as your item is off to live its next life!
3. Earn Cash or Credit
If selling, you can choose to redeem your earnings as cash, or get an extra boost in Cuyana Credit.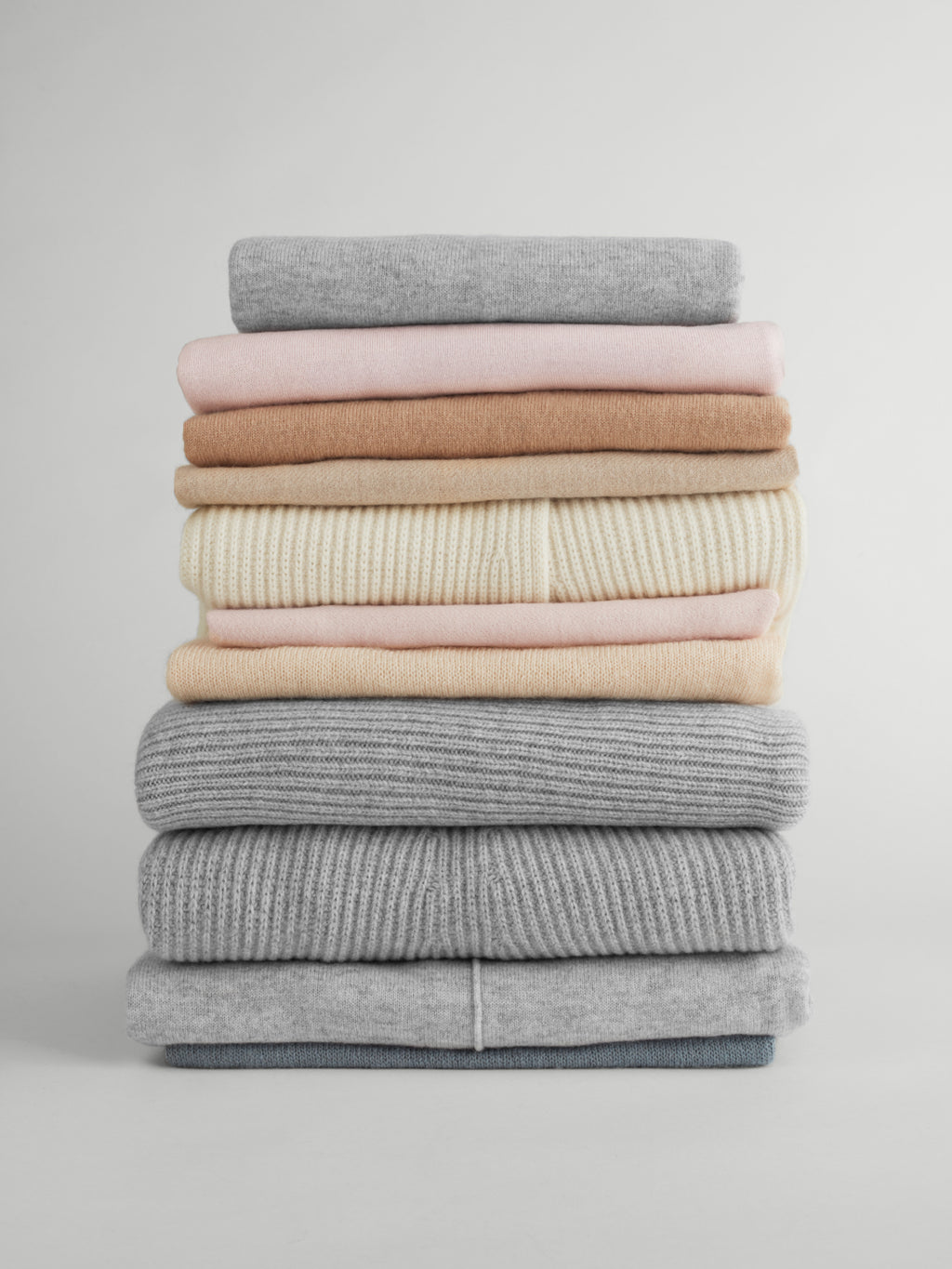 Cuyana x thredUP
For everything else in your closet.
Our partnership with thredUP allows you to responsibly remove any items from your closet that are no longer serving you, all while earning Cuyana Credit and donating a portion of proceeds to H.E.A.R.T. Print a complementary Cuyana x thredUP shipping label and use it to pare down your closet to fewer, better pieces and help benefit women through H.E.A.R.T
1. Request
Request a payout kit to give your pre-loved pieces a second life.
2. Fill & Send
Fill your box with clothing, bags, accessories, and shoes. Learn more about what thredUP accepts here. Leave your bag for your mail carrier or drop it off at your closest FedEx or USPS location
3. Earn Credit
Earn Cuyana credits for eligible items that sell within the consignment listing window.*
4. Support H.E.A.R.T.
Once your credit is spent, Cuyana will donate 5% of the profits of your total purchase amount to H.E.A.R.T.
For any questions, visit our FAQ page or email us at cuyana@thredup.com.
*Cuyana credit is based on the selling price of items sold per kit within a 30-day listing window. Once that window has passed, please allow up to 3 weeks for your Cuyana credit to be sent to the email address associated with your thredUP kit.
More about H.E.A.R.T.
H.E.A.R.T. (Helping Ease Abuse Related Trauma) is a group within the Violence Intervention Program (VIP) - an organization founded in Los Angeles in 1984 by Dr. Astrid Heppenstall Herger to protect and treat victims of family violence and sexual assault. As the largest child abuse clinic in the country, VIP cares for over 20,000 victims of abuse, neglect, and sexual assualt each year. H.E.A.R.T. is focused on providing all the "essential non-essentials" like housing, food, clothing, mentoring, and tutoring to support VIP families in their path to healing. When you donate to H.E.A.R.T. through Cuyana Revive, your beloved Cuyana items will be used to stock a Cuyana Lean Closet "store" at H.E.A.R.T., where women starting a new life after escaping from abuse are able to 'shop' items free of charge and with dignity.When you use our thredUP program to transform items in your closet into Cuyana Credit, 5% of profits from orders associated with that credit will be donated to H.E.A.R.T.