Origin Story: Italian Leather
Made with love. Crafted with care. Each of our Italian-made products represents our cherished relationship with our leather partners, nestled in the hills of Northern Italy. After bringing countless best-in-class leather accessories to life together, our impassioned partnership has grown beyond business; it's family.
Five years ago, in the Province of Pisa, our co-founder Karla Gallardo met family-business owner Roberto for the very first time. A desk-side discussion about quality leather goods and shared passion for lasting design ignited a long-term collaboration. In this partnership, celebrating a perfected new bag comes hand-in-hand with celebrating life milestones and checking in on each other—especially over the last several months. Together, we're proud to create leather pieces that embody lasting design, quality craftsmanship, and responsible production. And most of all, we're proud to know each other.
Design
"It's not business for him; it's art," Gallardo shares of Roberto's approach to design. "His focus is always to develop beautiful products as opposed to volumes." Karla works closely with Roberto to tweak, refine, and finalize our Italian leather bags. Unlike many factory owners, Roberto actually completes many of the patterns and prototypes himself, ensuring perfection. While the final work is a leather bag, our joint pursuit in creating timeless pieces extends beyond the product itself. Gallardo adds, "Together, we're committed to designing for longevity in hopes of decreasing waste and improving our impact on the planet."
"This is not just the story of a bag. Our collaboration with Cuyana is built upon a foundation of shared values." — Roberto
Quality
Quality leather starts with immense passion and skill. In order to afford a partnership with Roberto's factory, we started with just a few products. Our best-selling Saddle Bag was the very first accessory we created together. The success of that piece coupled with a genuine appreciation for each other's approach to production led to our long-term partnership. "Neither of us was in the business of making bags for money. We were doing it for the sake of making high-quality products that we could be proud of," Gallardo shares. "I wanted to make the best-possible, long-lasting product, and so did he." Thanks to our partners' age-old tradition of craft, we are able to bring you timeless leather goods that last.
"Although the world has changed, we will always commit to craftsmanship, tradition, attention to detail, and the highest quality. — Roberto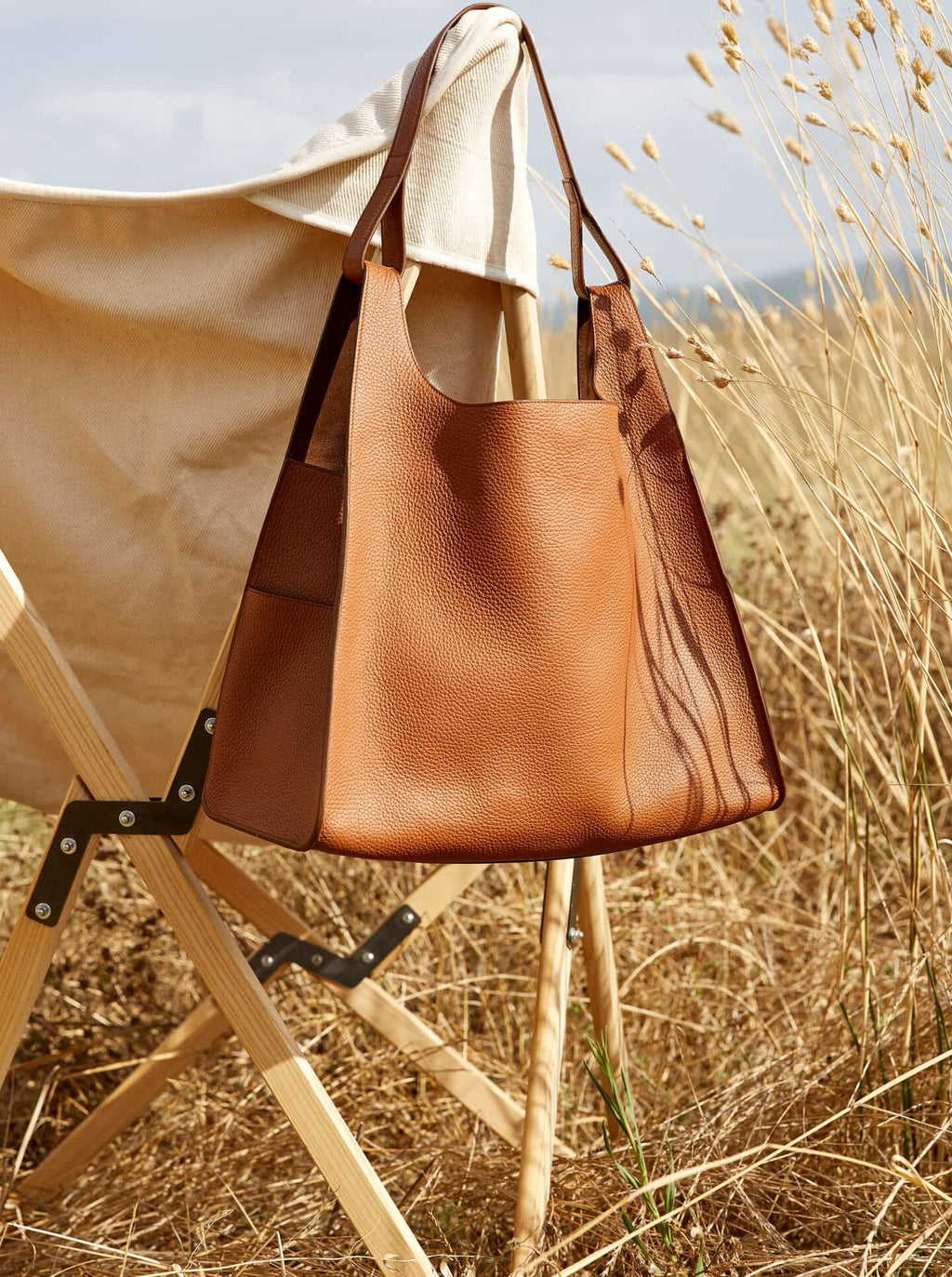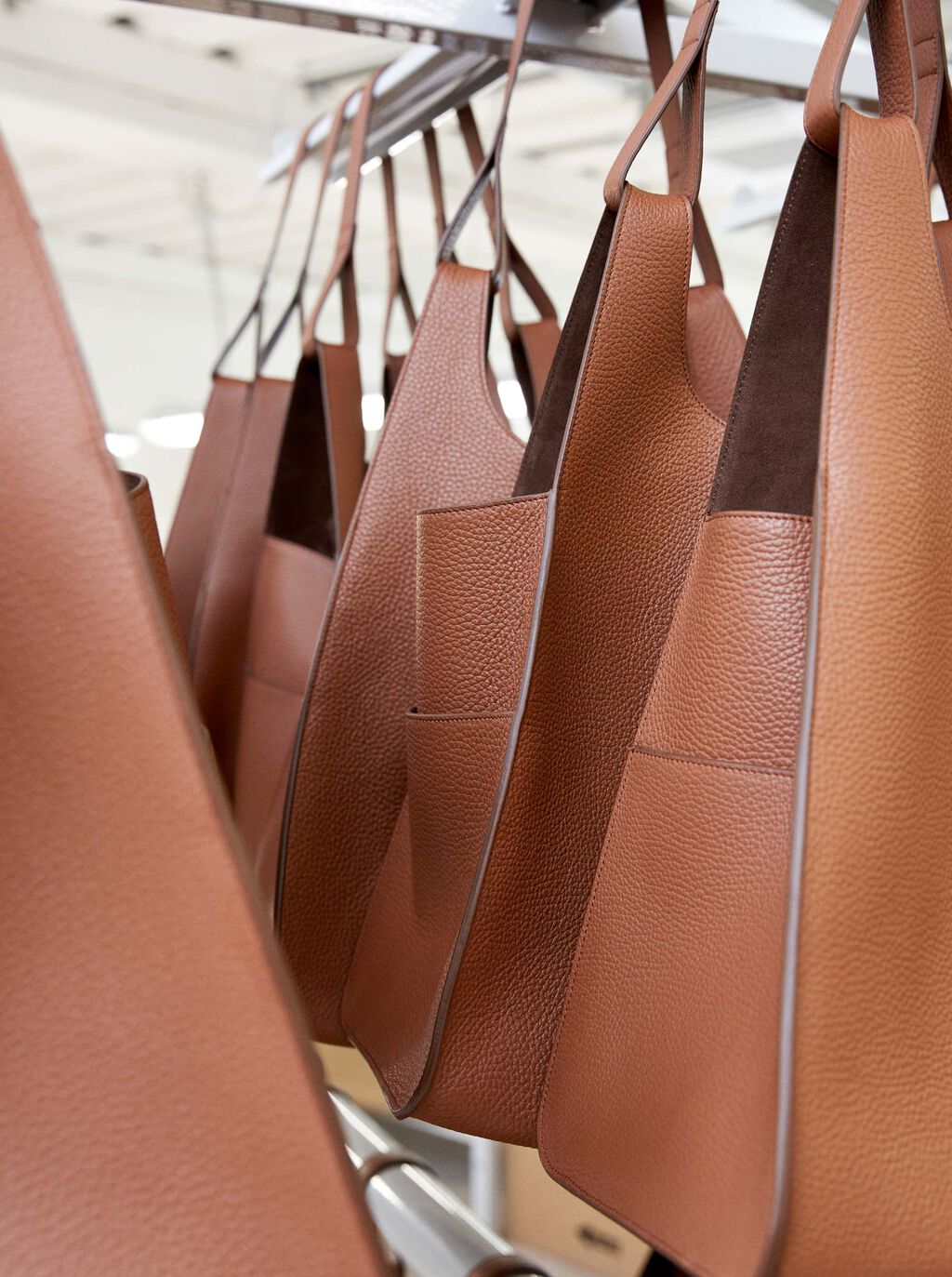 Sustainability
While our partners are dedicated to the traditional elements of leatherwork—handcrafted skin, attention to detail, careful stitching—they are also committed to innovating to protect our planet. "Whenever we visit his team, we learn about a new production technique that reduces waste." Karla shares. For example, laser cutting leather optimizes materials and reduces scraps, and investment in various new forms of technology helps the team utilize resources efficiently. Additionally, Roberto's small team is selective, working with only a handful of clients to ensure they are minimizing waste by producing less. And finally, he partners with tanneries that are Gold Certified by the Leather Working Group (LWG), verifying the leather is tanned in compliance with sustainable practices. This is fewer, better.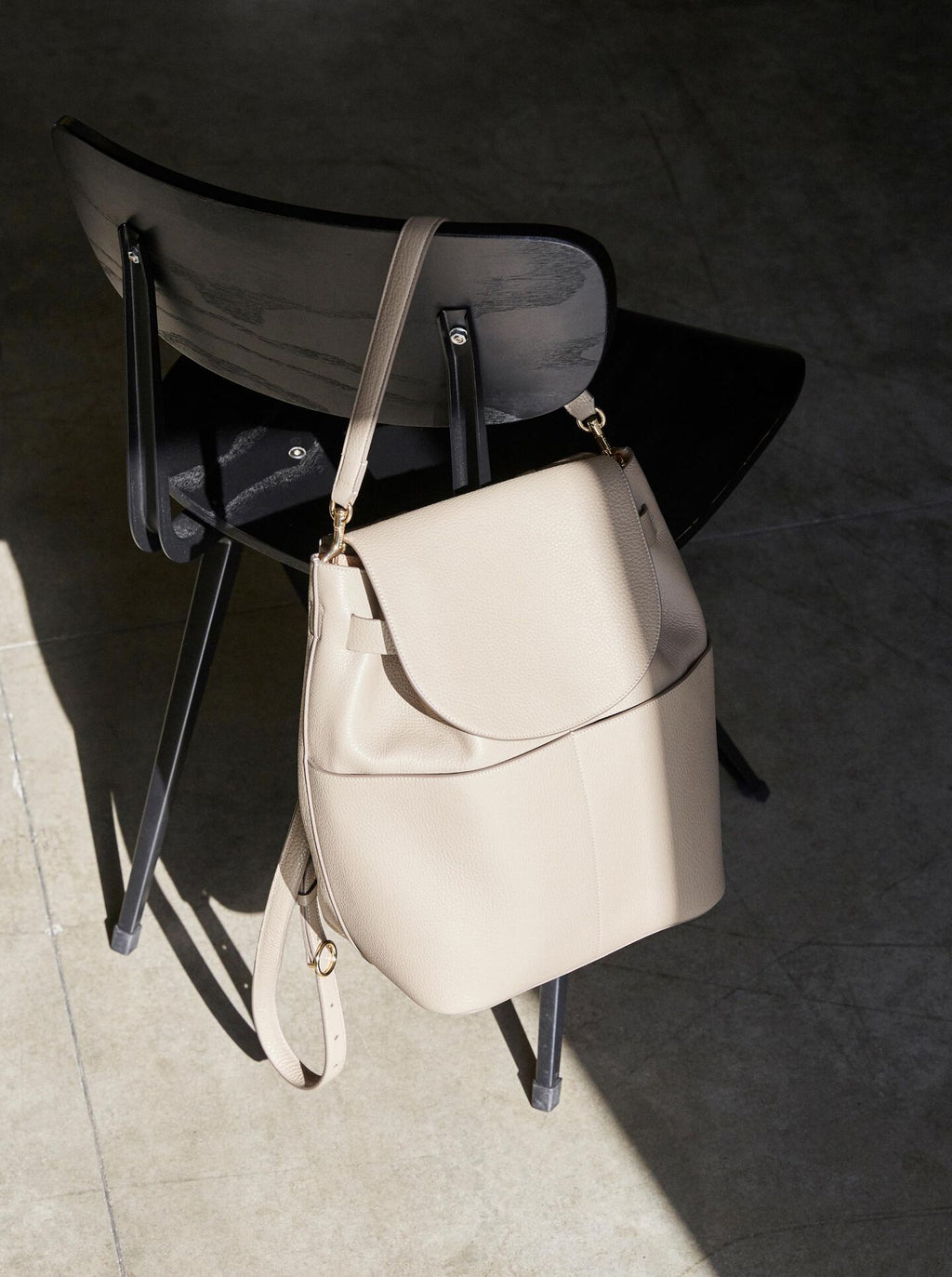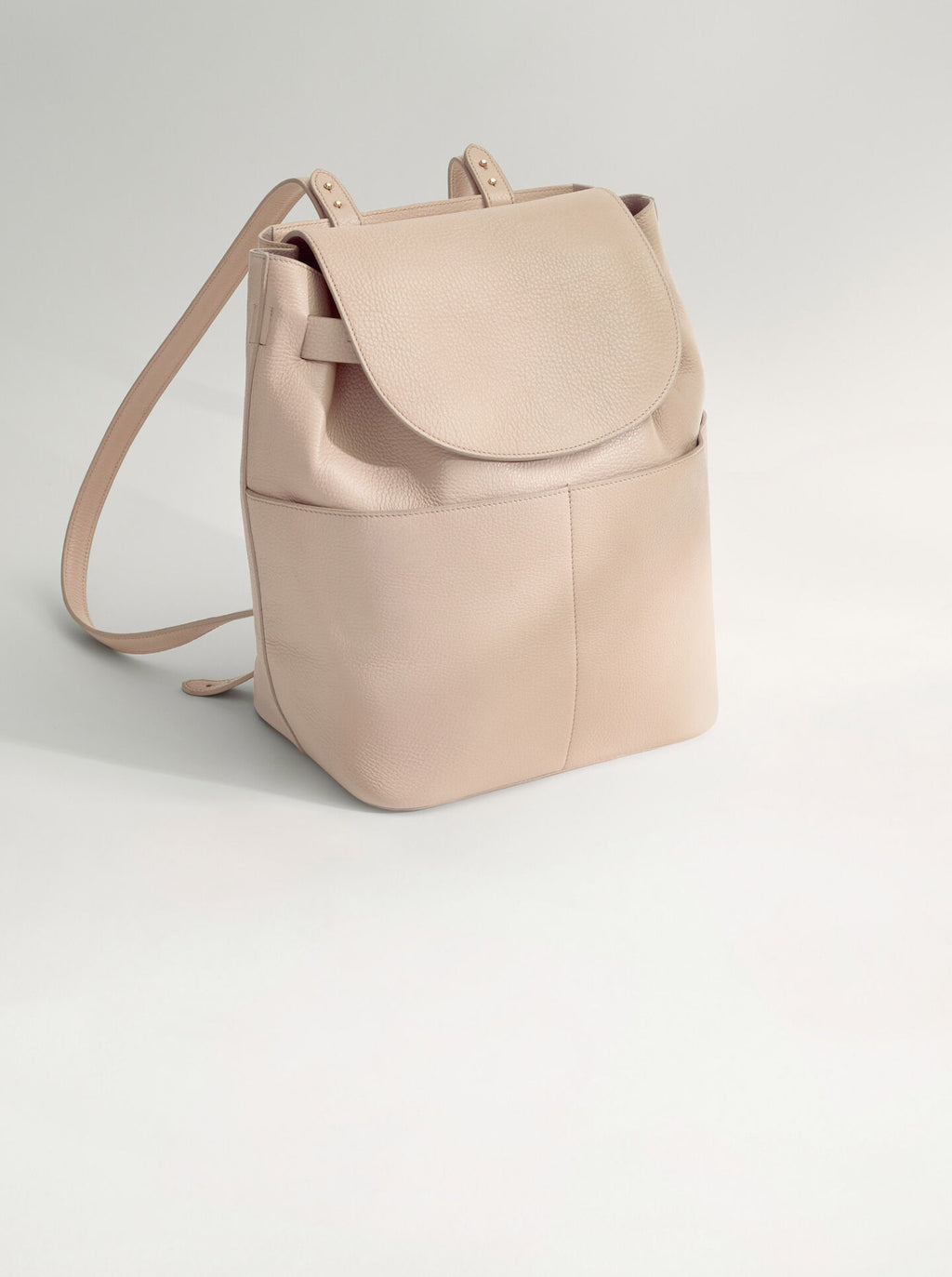 "I have been working with leather since I was a boy. Through this craft, my hands express more than my words." — Roberto