Origin Story: Our Alpaca
Traceable from farm to finish. Sustainably made in Peru.
Traceability
Know where your clothing comes from. Our Traceable Alpaca reflects our commitment to transparency. When a garment is traceable, that means every fiber in that item of clothing can be traced back to its origin. Why is that important? When you can trace the whole product lifecycle from raw material to finished design, a more transparent and ethical supply chain is achieved, ensuring sustainable and responsible practices in every step.
Our Partnerhsip
Our Alpaca partners—the Peruvian factory that handles all of Cuyana's Alpaca production—was started by a mother in 2003 and is now run by her two daughters. Upon being introduced to the factory, it was immediately evident that its mission and goals were perfectly aligned with those of Cuyana: to create high-quality, responsibly-made products. Our partners are committed to innovating and improving their process to minimize our combined impact on the environment. Achieving a 100% traceable supply chain is reflective of our shared values and goals.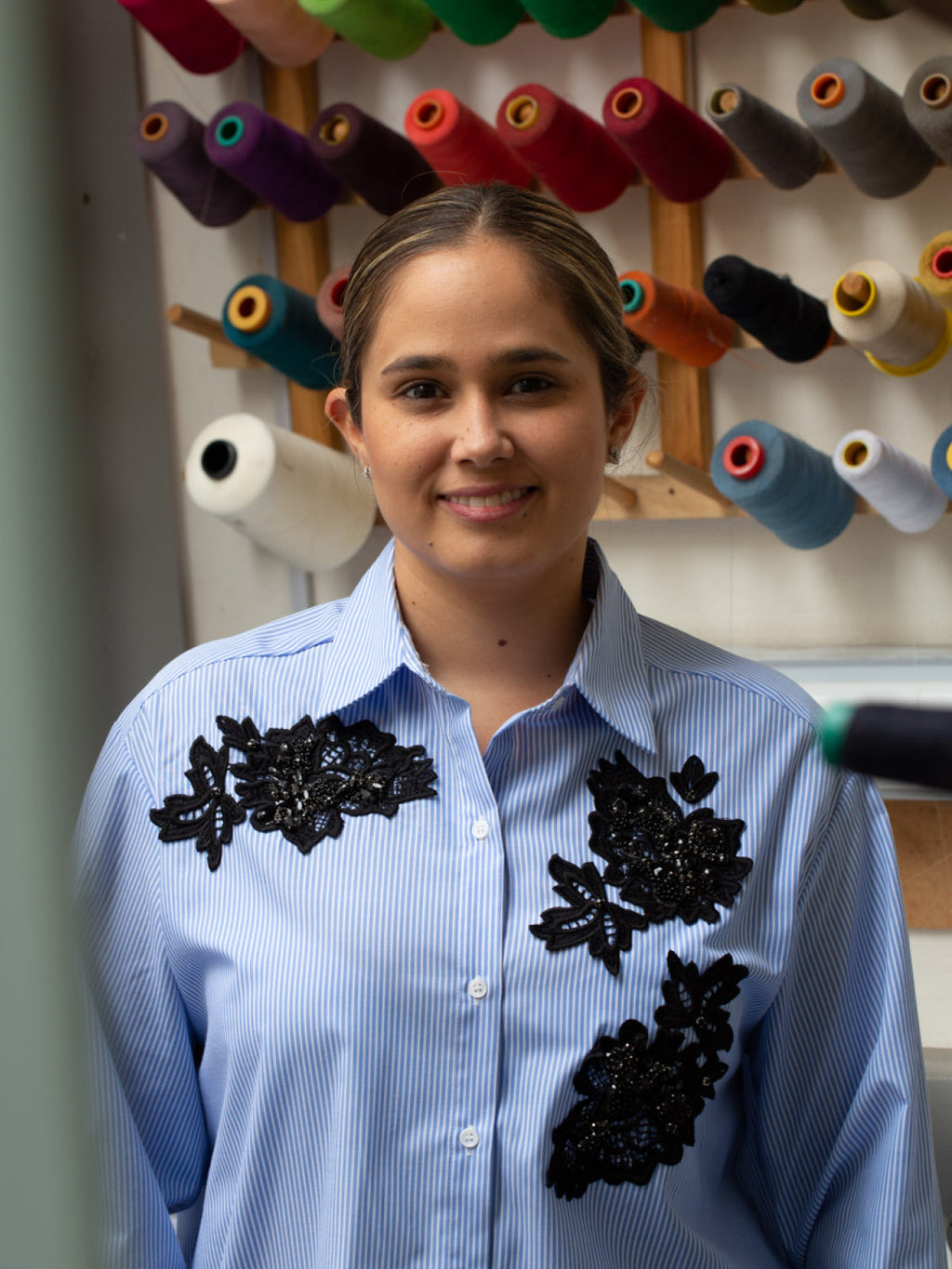 "The family's intention was to offer a product made in Peru "to generate an impact here and to help our network of artisans."
Making an Impact
The factory's priority from day one was sustainable development, while teaching the workers a skill, artisanal weaving, that they could pass down from generation to generation. The result was alpaca products of the utmost quality.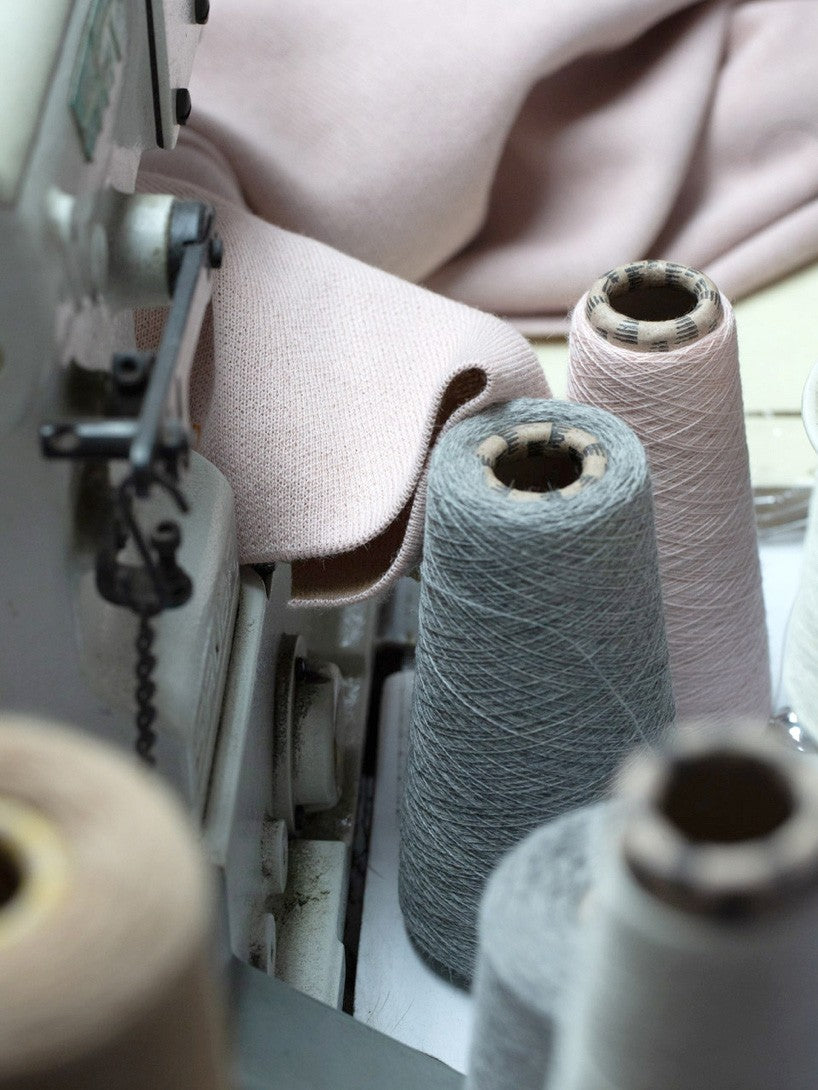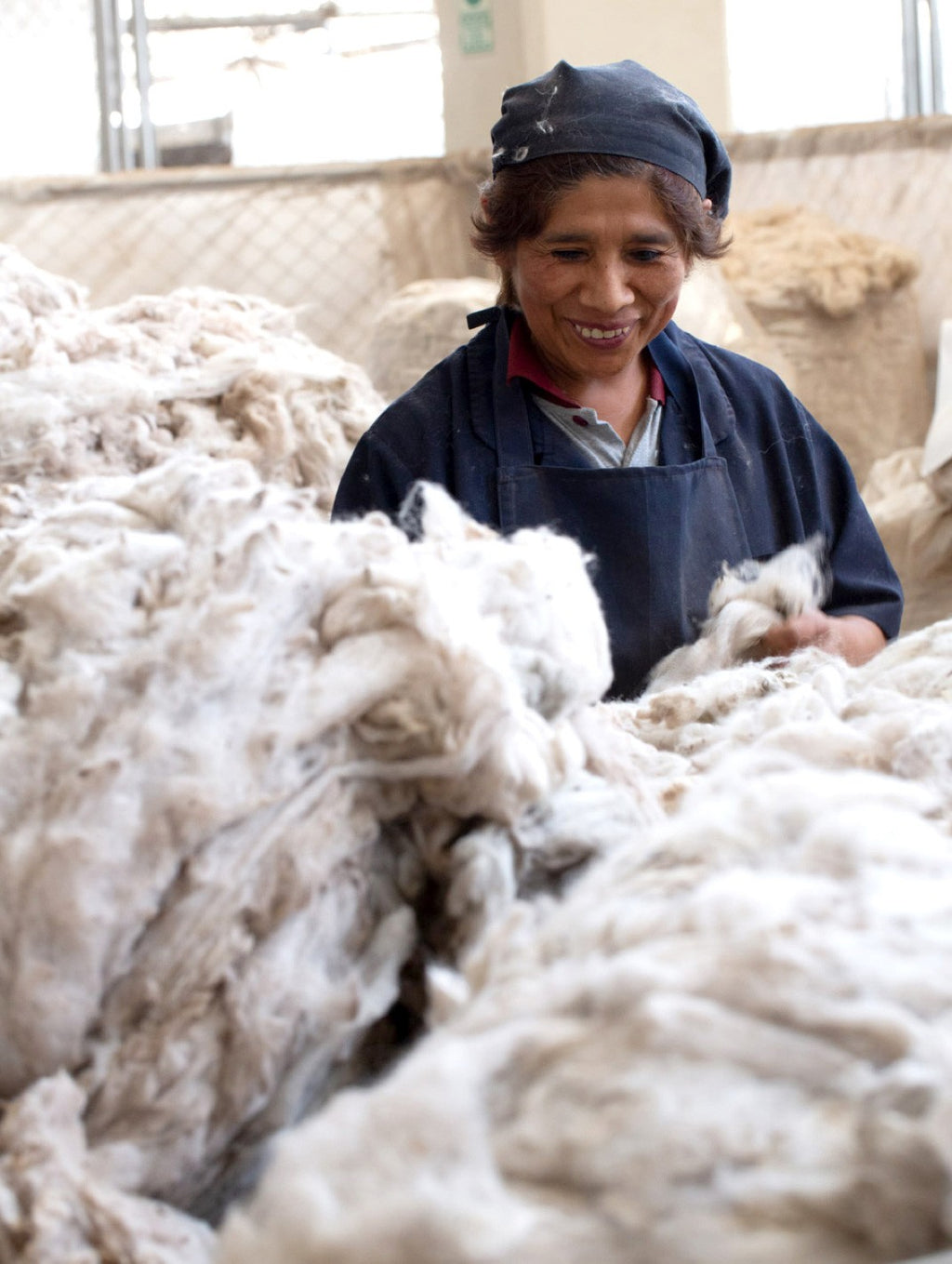 "We are all about quality, and Cuyana is continually inspiring us to achieve a better product."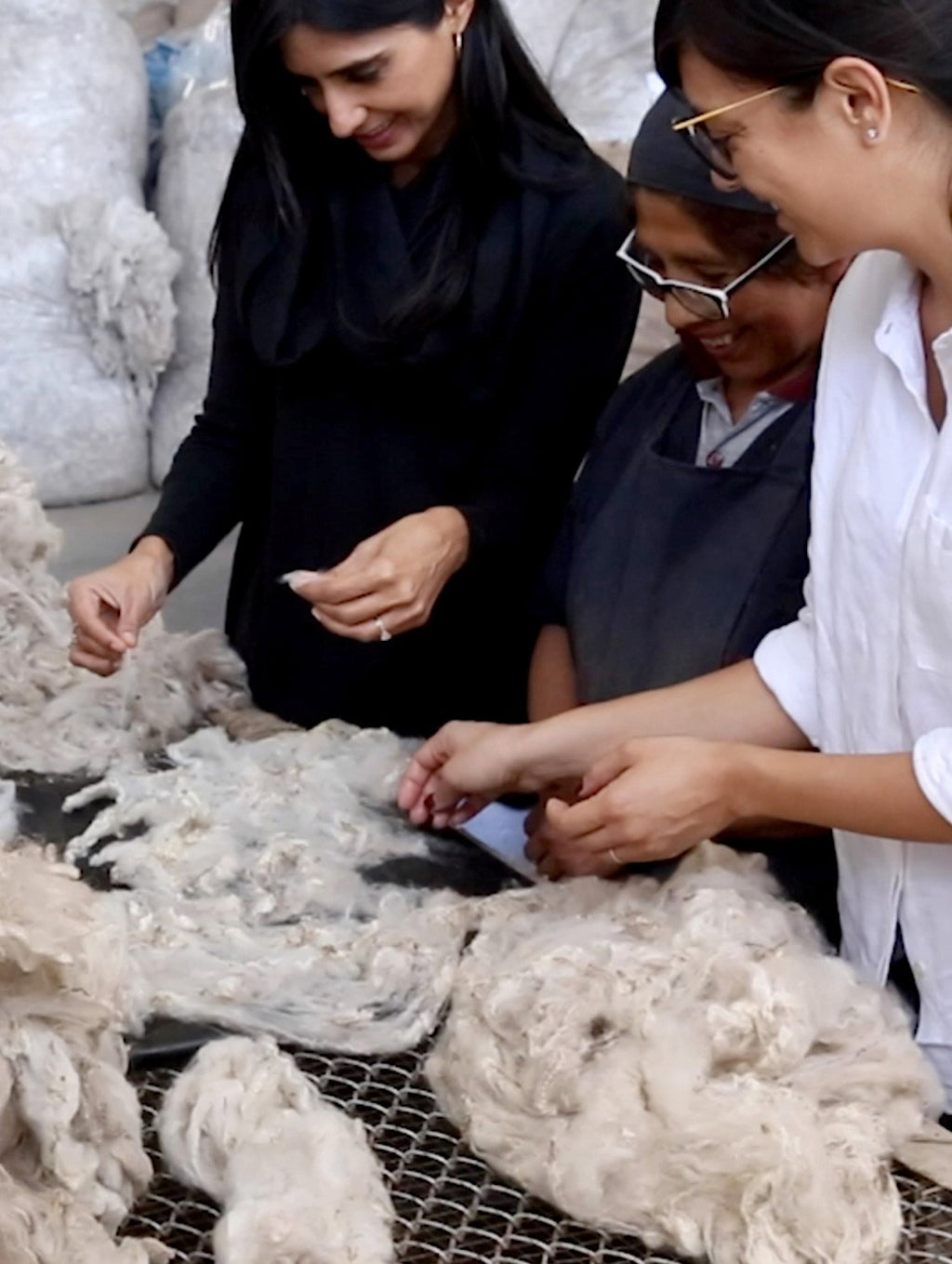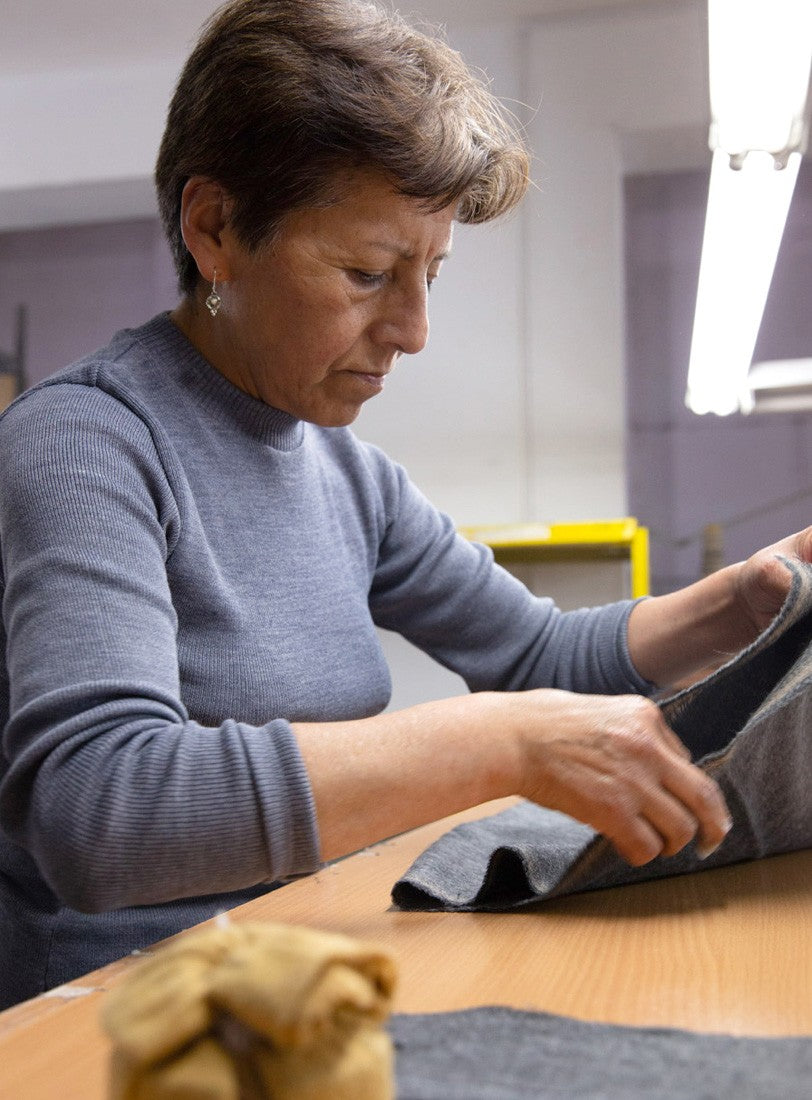 "We at Cuyana want the factory to grow and they want us to grow," say Karla and Shilpa. The workers' dedication to success is evident in the products. "When a Cuyana item is being packaged, and I see that it's turned out well and is what the client wanted, that is what satisfies me most," says one worker. "And we know that all the effort we put into it was worth it."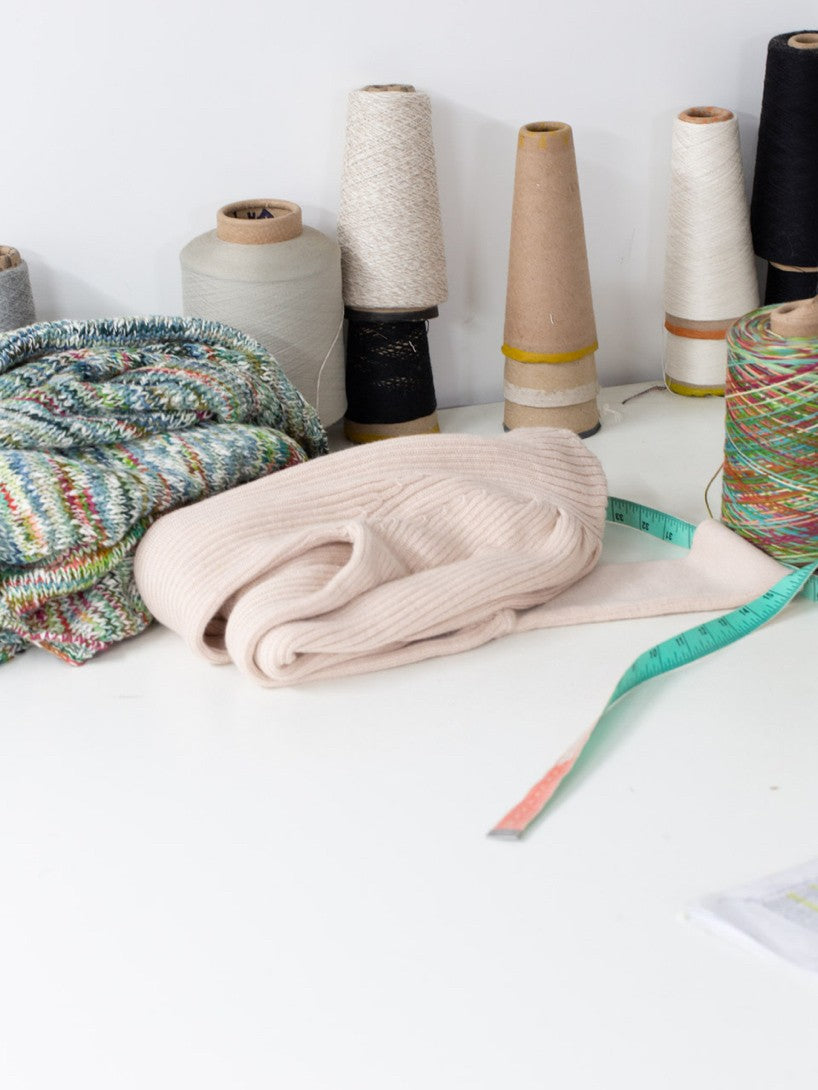 The Alpacas
These ethically made products are handcrafted from baby alpaca, the baby hairs from grown alpacas. These hairs need to be shed from the animals so they do not overheat; the alpacas are never harmed in the production. The factory we partner with hand-selects all of these luxury fibers and then constructs its items by machine, finishing them by hand. Each item follows an exhaustive quality control process, with a focus on softness, sustainability and consistency.
"For us, seeing the realized product turn into an 'essential' gives us tremendous satisfaction."
Achieving Quality Together
The owners of the factory ensure that every Cuyana product is what they call "A1, luxury quality," even if it requires much practice to get a pattern right. To create items such as the Oversized Turtleneck Sweater, the Color Block Throw and the Lightweight Reversible Knitted Coat, workers had to spend multiple hours perfecting patterns. "I believe that, in the end, all the work we do – from the fold of the clothing to the details that Cuyana puts on them to make them feel special – is worth it if the customer ultimately says, "Wow, I really want something else from Cuyana," says Elena. "For us, seeing the realized product turn into an 'essential' gives us tremendous satisfaction."