Pima Modal
We want to support you in taking proper care of your products & repairing them when needed so that they can last in your closet for as long as possible.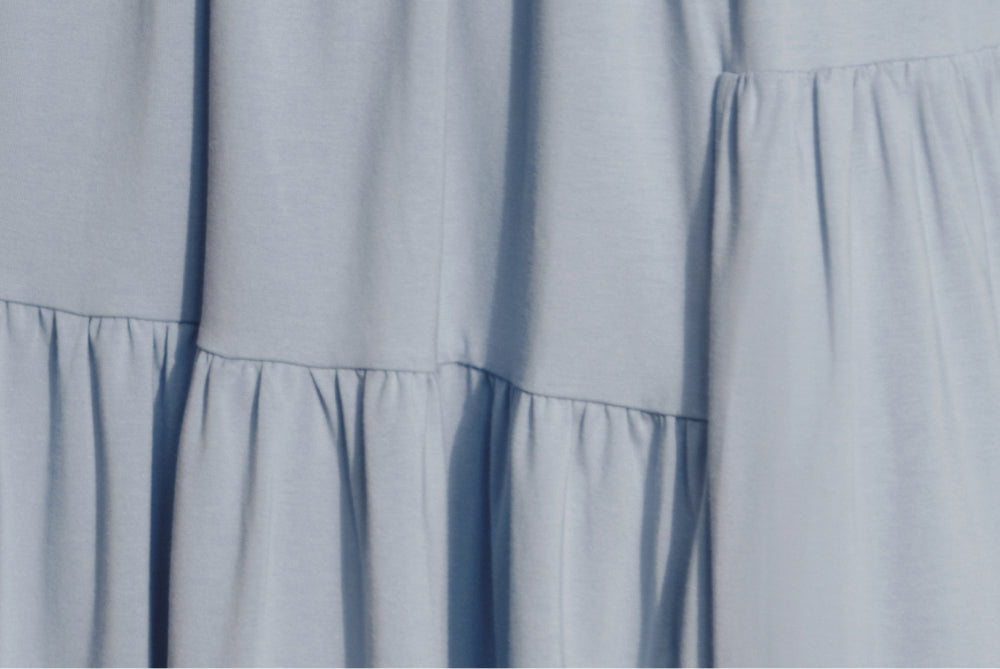 HOW TO CLEAN
Machine washing cold, using the gentle cycle, is appropriate for most garments. For best results, place the garments inside a mesh bag when using the washer.
Eliminate water excess by laying your garment flat inside a towel, roll the whole thing up, and squeeze as much excess water out as you can. Do not wring.
Lay your semi-wet garment out flat on a dry towel and leave it to dry.
Steam to remove wrinkles, if necessary.
HOW TO STORE
Store folded to best keep the shape of knit garments.