Puffer
We want to support you in taking proper care of your products & repairing them when needed so that they can last in your closet for as long as possible.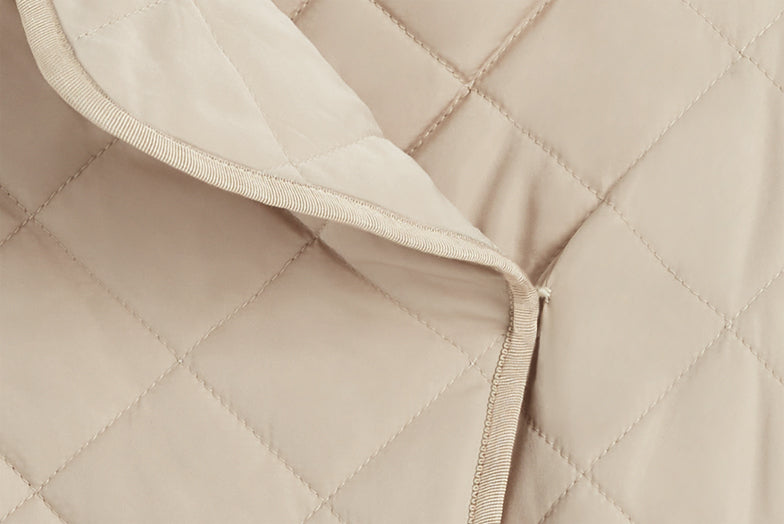 HOW TO CLEAN
Read the care label for the garment, and follow as instructed.
Some garments required to be dry clean only. This is often due to other fabrics used as finishing details or structuring elements, such as linings, in the garmen.
We recommend using a green dry cleaner, if available.
Machine washing cold, using the gentle cycle, is appropriate for these garments. For best results, place the garment alone in the washer.
Hang to dry. Machine drying should be avoided.
Steam to remove wrinkles and rejuvenate your garment. If you don't have a steamer handy, use an iron set to the "steam" setting, and hover over the item, avoiding direct contact.
If you must touch up the garment with an iron, use it at low temperature. Too much direct heat may scorch the fabric.

HOW TO STORE
Hang on a non-slip hanger.